Experience Parasailing
In Beautiful Siesta Key
Sarasota and Siesta Key's Best and Most Experienced Parasail Company
Up to 12 people can go out on the boat for the excursion.  Up to three friends or family members can ride in the parasail together and share the moment—from a seated position on the back deck you will feel the boat pull away as you almost imperceptibly lift up into the air. The Kevlar towline is reeled out from a winch so smoothly that it feels as if the boat simply leaves you while your view becomes increasingly more beautiful as you climb higher and higher, leaving the gravity-bound world below.

For the more adventurous, we can provide an incredible experience we call a "free fall" where the captain slows the boat and lets you float down with the parachute until you almost touch the water, then he hits the throttle and up you come again! Of course, we can add a little "splash" as well, for those of you who prefer to cool off before returning to the deck.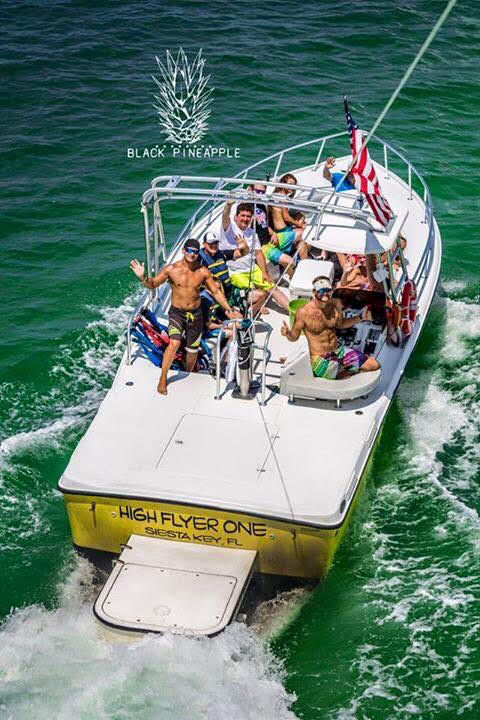 All flights provide a terrific intracoastal tour where we often see dolphins and manatees as we cruise by the incredible homes along the intracoastal waterway on our way out to the Gulf.

Please plan on enjoying approximately 2 1/2 hours with us for the entire boat trip.